Sherlock ends with a whimper, SWERY65 is back, and Nintendo just keeps cranking out news.
What was Played
There's a 3 hour Watch Dogs 2 demo out for PS4 right now and if you were at all interested in this game, check it out. I never gave the first Watch Dogs the time of day but this demo is far more fun than I ever expected. The vibe is bright, fun, and colorful with writing that has an understanding of how ridiculous and stupid the cast is, but that just makes the world and characters more endearing. During the media blitz for this game, if you told me that I would love Wrench, the emoticon mask wearing hacker, I would have called you crazy. I'll probably buy this game sometime down the road, props to Ubisoft for putting out a demo, something far too rare in this industry.
What was Watched
Spoilers for Sherlock follow
Early Sherlock is still great. After watching the confused and meandering mess that was the season 4, and maybe series, finale I don't think I'd watch a fifth season of Sherlock. The appeal of the series was always watching the discordant cast solve weird and interesting mysteries, but ever since season 3 the show has struggled with its popularity. The shift from the mystery focus that made the show great to soap opera level melodrama just makes the show grate. Steven Moffat and Mark Gatiss are masters of buildup and anticipation, but are terrible at delivering a satisfying conclusion. Episode 2 of the fourth season ends with the implication that John Watson has been shot and the conclusion is a throw away line in the next episode saying it was just a tranquilizer. From there the episode goes from ridiculous action shlock to a poor man's Zero Escape. And with a villain whose motivations don't go beyond "mess with Sherlock cause I'm a meanie" the series is just recycling old ideas and any new ones aren't good enough to warrant merit. Speaking of old ideas, remember when the lackluster season 3 ended with a teaser that the most compelling part of the show, Moriarty, would return? Turns out he just recorded a bunch of sound bites for season 4's villain. And his few minutes of actual screen time are overindulgent, and not in the way you want from this character. Overly edgy lines about cannibals appreciating bodies more than science and his recordings being used as nothing more than an annoyance tool is another example of Moffat and Gatiss presenting a twist with no actual stakes or narrative consequence. Sherlock will be remembered as a series with one great half, and one half that didn't know what to do with itself.
Speaking of things that aren't great, I watched Kingsglaive: Final Fantasy XV. It's astoundingly gorgeous for the most part, most of the voice actors do a great job, and I realized I actually love the "modern day meets traditional Final Fantasy" aesthetic. The script is a jumbled mess of shallow political intrigue, confused character motivations, and overly lofty dialogue. One character has one speaking scene and the next time he speaks is his death scene. The movie has too many characters doing too many things for you to become truly attached to any one of them and too many background story elements to keep track of. All of this leads to an indulgent spectacle of a fight where a whole city is destroyed. It wasn't terribly boring or offensive, but it definitely is not a good movie. I watched this because I was told it is actually helpful in understanding the plot of FF XV, the game, but I can't honestly recommend it to anyone except animation enthusiasts because it does look incredible.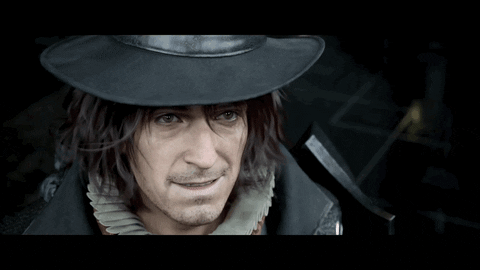 News
PSN NA Flash Sale 1/20-1/23, Ends 8 AM PST
There's a great flash sale over on PSN with a great variety of games on sale. Full list of games here.
PS4:
Psychonauts: $3.99
Tomb Raider Definitive Edition: $4.99
Outlast: $4.99
Sleeping Dogs Definitive Edition: $4.49
Journey: $4.94
Nidhogg: $4.94
Bastion: $4.79
Asemblance: $3.99
A surreal first person "walking simulator", ominous and fascinating.
Metro 2033 Redux: $4.99
Metro Last Light: $4.99
PS3:
Devil May Cry HD Collection: $2.99
Shadow of the Colossus: $3.99
Okami HD: $4.89
Hitman Blood Money HD: $4.24
Street Fighter III: 3rd Strike: $3.89
One of the best fighting games of all time, even if you're not into fighting games I'd recommend this.
Vita:
Persona 3 Portable: $4.99
One of the best RPGs ever, Japanese or otherwise, highly recommended
SWERY65 Opens New Game Studio: White Owls
Hidetaka Suehiro, better known by his moniker SWERY65 recently returned to game development from over a year-long hiatus. And he came back in a big way. White Owls Inc. is SWERY's new studio dedicated to "the unique content that you're looking for, which you won't be able to find anywhere else."
Seeing the mind behind Deadly Premonition and D4: Dark Dreams Don't Die back in action warms my heart. And now he is unleashed to do what he wants, and if his past work is any indication, it'll be a wild, insane ride. The type of game we can expect from White Owls is summed up in the messages from the PR Rep: Sharapova. There's also merch. Also SWERY is writing a novel.
Fire Emblem Direct Compilation
Nintendo had a short Fire Emblem focused Direct, announcing three new FE projects.
Fire Emblem Heroes: A free-to-play iOS and Android game that may or may not be gacha trash. Battles take place on a 8×6 grid with random heroes from throughout the Fire Emblem series. You can vote on which heroes are in the game here, you only get one vote a day until the 31st of January. Looks like it might be fun, but I'm wary of any game that looks remotely like a gacha game.
Fire Emblem Echoes Shadows of Valentia: A remake/reimagining of Gaiden, the second Fire Emblem game. It may retain the difficulty of the early FE games, that is, unforgiving, but hopefully it's a better game than Shadow Dragon was. At the very least we know the art will be amazing.
Fire Emblem Switch: It exists and is set for a 2018 release date. I am curious to see if it'll be a console type game, or more like Fates and Awakening.
Full presentation:
Stardew Valley Vita Port Possible, Coming to Switch in 2017
Stardew Valley, the vacuum of time from ConcernedApe, may be ported to the Vita. Its Switch release will not coincide with the console's launch. Honestly, if the Vita port comes out, I don't know which version I'd get as my portable Stardew fix. If the Vita version has cross save support, that'd be my choice.
Fox announces FoxNext
Fox has decided to throw their hat into the video game ring with FoxNext, a division of Fox that will focus on video games with special attention to VR experiences. they've already announced Alien and Planet of the Apes VR experiences and I suspect we'll see many more Fox properties given the same treatment. I wouldn't have expected a corporation like Fox to create their own division for game development and I can't say I'm expecting anything special from this group.
Splatoon 2 Squid Research Lab
Nintendo has launched the Splatoon 2 news update platform: Squid Research Lab. This tumblr will have regular updates and reveals on the weapons and other features of Splatoon 2.
Switch to Launch with no Video Apps
The Switch will not have any video apps at launch, even the common ones like Netflix or YouTube. While this isn't a huge loss since everything that can carry a charge has a Netflix app now, but it is a weird move since both the Wii and WiiU had video apps.
What's on the Plate
I'll be making my way through Final Fantasy XV and The Last Guardian. And all this Fire Emblem talk has me interested in finishing Fates, so I may give that a look as well as Watch Dogs 2. I'm taking a break from Sword Art for a bit but I'll get back on the second arc in the coming week. Have a great week and as always, thanks for reading.
Header image source: https://www.wired.com/wp-content/uploads/2015/07/SWERYape.jpg
Feedback? Here's my Twitter: https://twitter.com/JoetheBald197